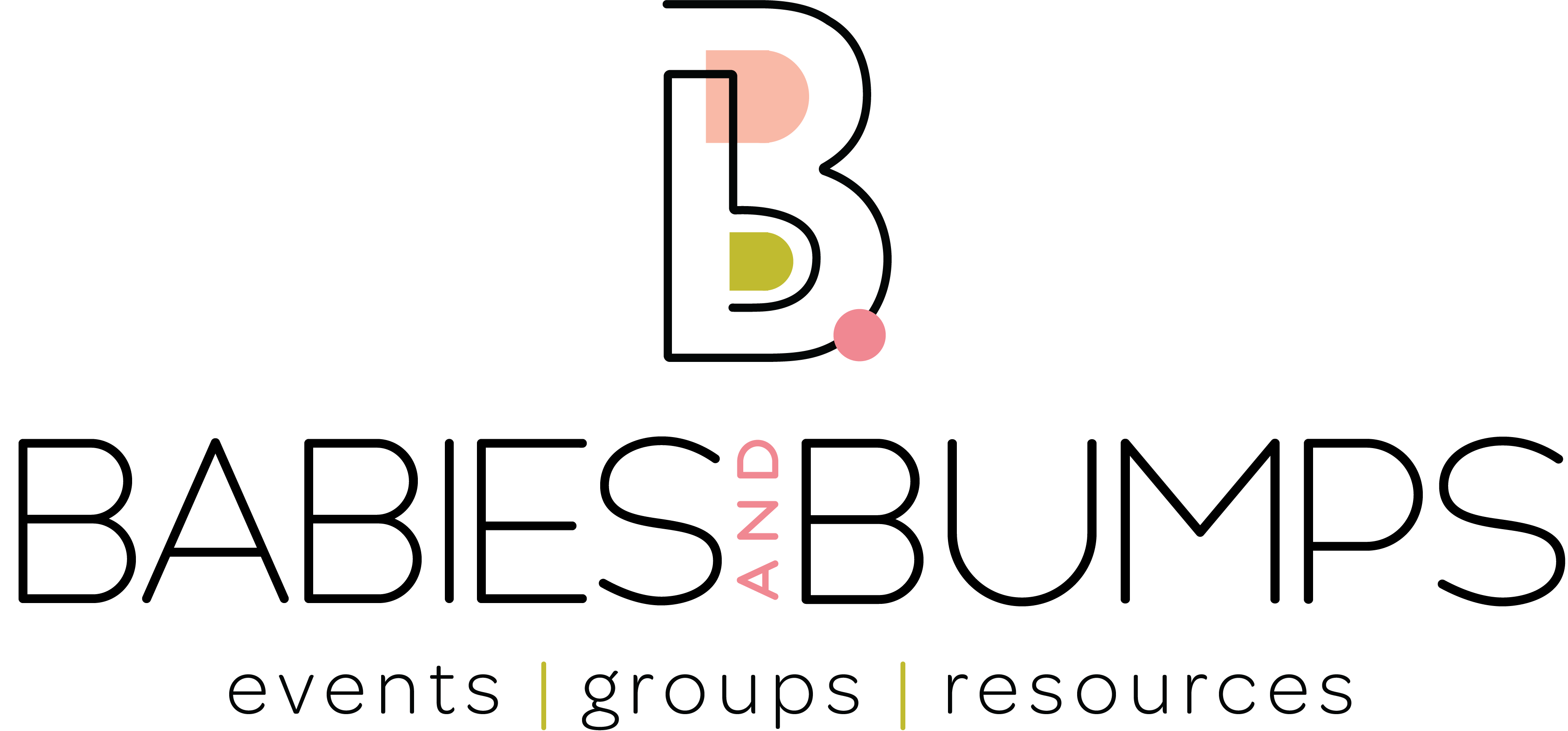 Three evenings, twenty+ experts, ALL the empowerment.
Join us for a one-of-a-kind, three-night event featuring 20+ expert panelists, gift bags and swag for all, the chance to win prizes, and more!
This isn't a webinar! It's a fun-filled, info-packed, interactive event designed to empower parents with a baby or one on the way by answering questions you may not even know you should be asking. (Bonus: prizes and gift bags!!)
Join us for 1, 2, or all 3 nights, depending on where you are in your parenting journey and what you want to learn.
Hosted by Babies & Bumps, Evenings with Experts will feature 20+ panelists who have dedicated their careers to supporting new and soon-to-be parents. Just like our in-person events, Evenings with Experts is designed to connect you to valuable resources before you need them and facilitate real conversations about all aspects of having a baby.
We were highly intentional about the panelists we invited to participate and the topics they're discussing, all of which was based on feedback we've received from our attendees and online community about things they WISH they had known about pregnancy, birth, postpartum recovery, and life with a baby.
The fact is that experts like our panelists spend years becoming educated, completing/maintaining certifications, fine-tuning their craft, and learning from experience what works and what doesn't.
Yet parents are expected to become experts in mere months.
One of the challenges we hear about most often from expectant parents is they don't know where to start.
That's where we come in!
We'll talk about everything from the difference between the midwives and OBs, labor pain management options that are both natural and pharmacological (hint: there's more than an epidural!), and how birth partners can bond with babies and support mamas...to sex and intimacy after baby, breastfeeding and pumping, and how to prepare for the realities of the "fourth trimester."
Each night will feature seven panelists and a deep dive into pregnancy & birth, newborns & new parents, or life with a baby, depending on which night/s you attend. (Scroll down for a complete list of dates, panelists ,and topics.)
Plan to leave feeling connected, informed, and confident about the next steps in your parenting journey!!
WHAT'S INCLUDED:
- Access to seven experts each night! Submit questions in advance or ask in the chat box for a chance to have your question answered. (Check out our lineup of panelists below!)

- Chances to win prizes during the event!
- Babies & Bumps swag! We're excited to launch our new brand and we want to share the love.
- GIFT BAG!! We're hand-packing lavish gift bags with ~$80 worth of products from brands you know and love, and shipping them right to your door. This isn't a bunch of samples — we're talking full-sized products from brands like MAM, Jack & Jill, Mama Mio, and Angel Dear.
TIMING:
Each evening runs from 7 to 10 p.m. EST with two scheduled breaks. We recommend planning to attend the entire evening so you can soak up as much information as possible and be eligible to win the prizes we're giving away!
December 8 - 10 from 7 to 10 p.m.
"Bump Basics"

with Dr. Naomi Paschall

(Nashville, TN)
"Providers & Places"

with Megan Hogan-Roy, CNM of UR Medicine Midwifery

(Rochester, NY)
"Birth Planning"

with Tara Withey of Birthing by Design

(Buffalo, NY)
"Birth Partners"

with Bridget Strub, CD of Wildflower Birth Support

(Rochester, NY)
"The Cascade of Intervention"

with Danielle Assibu-Gilmore, MSN, CNM, Bethany Fjeldheim, MSN, CNM, FNP, and Nancy Miltsch, RN, CCE of Rochester Regional Health, Midwifery at Baycreek

(Rochester, NY)
"Natural Labor Pain Management"

with Christy Muscato, CD, BDT, LCCE, sbBCPE of Beautiful Birth Choices

(Rochester, NY)
"Beyond the Epidural"

with Dr. Heather Graham

(Charlotte, NC)
"Baby's First Hours" with Meghan Nowland, CPM, IBCLC of Cincinnati Birth Center (Cincinnati, OH)
"Breastfeeding in the Golden Hour" with Donna Barrows, RN, BN, IBCLC-RLC of UR Medicine Breastfeeding (Rochester, NY)
"Body After Birth" with Lou Ann Cane of Bee Maternal Organics (Buffalo, NY)
"Postpartum Life" with Emily Pardy, LMFT, PMH-C or Ready Nest Counseling (Nashville, TN)
"Why Babies Cry" with Dr. Shelley Senders of Senders Pediatrics (Cleveland, OH)
"Breastfeeding Basics" with Dianne Cassidy, MS, IBCLC, ALC, CCE of Dianne Cassidy Consulting and The Badass Breastfeeding Podcast (Rochester, NY)
"Newborn Sleep" with Ashley Bell of Little Bell Sleep Solutions (Pittsburgh, PA)
"Sleep in the First Year" with Missy Yandow of Slumber and Bloom (Rochester, NY)
"Infant Developmental Milestones" with Brooke Dorsch of Pediatric Therapy Professionals, Inc. (Pittsburgh, PA)
"Positive Parenting" with Terry Manrique of Working with Parents (Columbus, OH)
"Post-Baby Sex & Sexuality" with Dr. Pebble Kranz, FESCM of Rochester Center for Sexual Wellness (Rochester, NY)
"Fitness for New Moms" with Laura Thomas of Thomas Fitness Consulting (Cleveland, OH)
"Pumping with Confidence" with Stacy Notestine, RN, BSN, IBCLC of Baby's Best Beginning (Columbus, OH)
"Baby's First Foods" with Drs. Allie Effron and Keili Mistovich of Greater Cleveland Pediatrics (Cleveland, OH)
If the window below doesn't display correctly, please visit our page on Eventbrite.
Scroll to see all options, click "see more" to learn about everything included in each ticket type, and select the down arrow on the right to choose your quantity.
"This event puts you in touch with professionals you didn't even know you needed."

"What an amazing event, filled with wonderful people...thank you for the opportunity to learn & grow as a growing momma!"

"There's nothing more informative or beneficial than this event!"

Babies & Bumps has been offering in-person events to new and soon-to-be parents since 2013. And these aren't "expos" or "health fairs" — they're highly curated, info-packed, fun-filled events to help our attendees prepare for all aspects of pregnancy, birth, and life with a baby.
In addition to Buffalo, Cleveland, Columbus, Pittsburgh, and Rochester, all of which we've served for a number of years, we were adding five more cities to the B&B family in 2020, with events scheduled in Charlotte, Cincinnati, Indianapolis, Nashville, and St. Louis.
But Covid happened. And like so many event-based businesses, we needed to indefinitely postpone our in-person events because of safety concerns and venue capacity restrictions.
In-person events will be back as soon as it's safe and comfortable for the mamas and babies we serve! Watch the video below to see what we're all about.
In the meantime, we're thrilled to be hosting a series of virtual events, "Evenings with Experts!" At Babies & Bumps, we've become known for the quality and uniqueness of our events, and "Evenings with Experts" is no exception. Click the button below to learn more about what we have in store for our guests December 8-10!
Monica Infante here, founder of Babies & Bumps. I gave birth to my son via an unplanned Cesarean in 2012. I didn't know it then, but his birth day was also the day Babies & Bumps was set in motion.
My care team was phenomenal, but I was soooo unprepared. I didn't know about my options, I didn't have the support I should have had, and I didn't feel empowered to ask questions and advocate for myself.
In the haze of my "fourth trimester," and the unexpected loneliness and feelings of inadequacy that came with being a new mom, it took me a while to see the big picture.
Then, after spending time with and learning from dozens of other new moms in a group I founded, everything just fell into place and I became laser-focused on one thing — making sure other mothers feel informed, connected, and empowered about their pregnancies, births, and the realities of becoming a parent. No mother — no parent — should feel what I did.
At Babies & Bumps, we believe EVERY parent deserves to...
be supported,

have access to quality care,

know their options and be empowered to make choices that are right for themselves and their families,

have a judgement-free place to ask questions,

connect with other parents, and

be honored and respected.
Every decision we make at Babies & Bumps is with these values and aspirations in mind. I've heard from so many parents over eight years and 25 events about how their experiences with us — and our incredible, devoted event partners — have changed the trajectory of their birth and parenting journeys.
And I've experienced it firsthand. Because of my own work with Babies & Bumps, when I had my daughter in 2014, it was via VBAC, and with the support I needed during birth and after bringing her home.
Me with my son Dominic at three months old in 2012.
Skin-to-skin with my daughter Gia in 2014 after a successful VBAC.
Team B&B (minus my husband): Jenna, Tess, me, and Erica, from left to right.
Me with my husband Peter and our kids working our 2018 event in Pittsburgh.
All events hosted by Babies & Bumps — virtual and in-person — are inclusive and judgment-free zones. Religion, sexual orientation, gender, race, ethnicity, trying to conceive or pregnant with your 4th, married, single, you name it — if you have a baby in your life or one on the way, the things that tie us all together are that we want health and happiness for ourselves and our children, and that we need support to make that happen. All are welcome <3

No pressure. No judgment. Just support, resources, and community for you and your growing family.
We've missed you this year and can't wait to see you in December!
Sign up to be the first to know when events are announced, enter exclusive giveaways, and more!
If you're interested in working together virtually or when our in-person events return, please fill out our partnership inquiry form or drop us a line at hello@babies-and-bumps.com.
Copyright © 2020 Motherhood Matters, LLC. All rights reserved.